Meet
Our Team
Founders Josh and Joe bring more than 30,000 hours of coaching and consulting experience to the table. We're
ready to use that expertise to guide your sales team forward.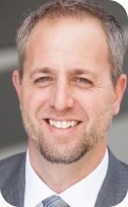 LinkedIn
Josh Hirsch
Josh Hirsch is a sales and business development consultant with a passion for fostering change and witnessing the "click" moment for his startup and venture-backed clients. He's the CEO and co-founder of MetaGrowth Ventures, co-founder of Salestable.AI, and a seasoned salesman with experience in everything from cell phones to real estate. Josh was formerly the Vice President of Growth for San Diego startup Agentology and a Managing Partner at Basecamp Consulting.
The most satisfying part of Josh's job is helping his clients create self-sufficient sales teams. He leads with experience — he built his own strong sales team of seven at Agentology before setting off on his own for more flexibility. He wanted to work with multiple companies at once to make a bigger impact on business owners.
Growth is a major component of what Josh focuses on. Growth, of course, means building revenue, but he also sees the bigger picture. It's about building revenue plus support plus teams plus operations. And it all has to be done at the right pace, so the systems don't break.
Josh knows how to build sustainable companies that go beyond the haphazard question of, "How much can I make, and how fast?" He helps put the focus back on the customer and how well the company is taking care of them. And he's been doing it himself for decades. He started in sales at a young age, selling cell phones out of a hockey bag. After going into real estate, he discovered the world of coaching and further merged his passion for sales with his love of seeing real change in people.
He is driven by performance and results. He has a need to help businesses improve and tweak what they already have in place. He works with companies who have an outstanding product or service and all they need is the sales piece. With the team at MetaGrowth, he helps founders build a dependable sales team so they can step back and focus on other parts of their business.
Josh's current vision is to continue building MetaGrowth. He's adding more coaches to help even more companies find their "ah-ha" moment with sales and get over whatever hump is holding them back from growth.
When Josh isn't working, he's spending time with his kids, the main focus of his existence. He loves sports of any kind and working on home or woodworking projects, and he just ran a marathon in June.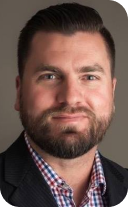 LinkedIn
Joe Arioto
With over 20,000 hours of consulting and coaching experience, Joe Arioto has become a key advisor to salespeople, business leaders, and brands worldwide who want to skyrocket their revenue, improve their sales processes, and reach their full potential.
He's the co-founder of MetaGrowth, a company that helps successful founders move from the chaos of "Founder Selling" to living the dream by building their own world-class sales teams. Joe is also co-founder and CEO of Salestable, the world's only complete sales operating system that helps teams scale with precision. He can help any business or start-up gain purpose and efficiency with better sales teams and systems.
An entrepreneur himself, Joe understands all the joys and difficulties founders go through. That´s why he thrives on helping other business leaders create a compelling vision and figure out how to delegate with a complete sales engine and the systems necessary to succeed in sales roles. Joe can help find the right people, coach them, and retain the best talent.
Having launched over 80 sales teams and placed over 1,000 salespeople in the past 3 years, he has a unique perspective on what's needed to succeed. He also knows how to craft motivating stories, so salespeople can imagine being with a company that aligns with where they want their lives to go.
We are living in a very complex working landscape, and salespeople need a clearer understanding of their responsibilities and own more accountability for their actions. The job of leaders like Joe is to inspire them and show them a clear path to achieving their goals.
If you want to check out what Joe and his business partner, Josh Hirsch, are giving to the world… check it out and see if it can help you on your journey to entrepreneurial freedom.
Set up a call with our team now to learn more about how our services will help you grow.