The Guide To Closing The Gap Between

Vision And Execution
How setting better sales-team goals and clarifying your vision can be a game changer for your business.
There is no easier way to get your team to feel and perform like they're part of something bigger than themselves than by defining a clear vision and implementing goals. It provides a framework for all team members that puts everyone on the same page.
A well-defined vision and corresponding goals give deeper meaning to the job and help get everyone organized, involved, and using their talents to work toward a common purpose. A clear vision is critical for any business to achieve its goals. It's the most powerful tool you can put in your sales team's arsenal.
Become a pro at setting business goals
Share your vision with your team
Hire and train accordingly
Measure performance
Nurture and keep nurturing your leads and customers
Feedback is the breakfast of champions
The importance of accountability
Simplify your process with innovation
Become a pro at setting
business goals
Identifying your goals and breaking them down into achievable segments is the first step to being a pro-goal setter. Accomplishing long-term business goals is time-consuming and takes a lot of hard work and dedication. Avoid letting the process overwhelm you by breaking down each goal into manageable steps and focusing on what you need to do immediately.
Think baby steps when you're breaking down your goals to take action. Start by creating a plan made of small, clear tasks. Smaller steps make it easier to accomplish something every day and see your progress.
Establishing realistic sales targets is the perfect way to guide your business growth. Here's how to set intelligent sales goals that sustainably scale your business.
Sharing your vision with
your team:
Explaining your business vision can make you feel vulnerable. You may even experience resistance from your team, but don't worry. It's a manageable situation.
Portraying a clear and passionate vision can resonate with employees and make them want to stay with it. It's a powerful way to motivate your team to strive for a common goal.
Another crucial part of delivering your vision is asking team members how they plan to contribute, considering their place in both the day-to-day work and the company's overall vision. Let each team member share their ideas for contributing. It helps them feel accountable and connected to the vision.
Contact MetaGrowth Ventures for help aligning your sales team with your vision for greatness.
Hire and train according to
your vision
Everyone on the team has to be hip to your vision to bring it into reality. The easiest way to ensure that everyone is on board is to make your big-picture goals part of your recruiting and hiring process. Tell your applicants how crucial their role is to your vision in no uncertain terms. This tactic nets you employees who are vested and interested in their jobs from day one.
Remind your team constantly of their objectives and how important they are. With this baked-in knowledge, they will understand what they are working toward, which can help them become more unified.
Transparency is vital to your vision as well. Being open and clear about any changes made to the plan helps all team members feel included, important, and part of the group. When that happens, you have an unstoppable team.
One more way to help employees understand their worth is by providing regular development opportunities to improve their skills and knowledge. People love to work where they know they have options to grow and contribute.
Boosting morale by finding creative ways to let your team know that you understand how hard they work and how much they accomplish for your company is crucial to keeping happy employees. And hiring according to your vision decreases your chances of bringing in people who aren't a good fit for your company. It saves time for applicants too. If they can't buy into your vision, they can move on to something else. And you can find a better candidate.
Contact MetaGrowth Ventures for help aligning your sales team with your vision for greatness.
Total revenue
This is the confirmed history of a company's performance during a designated time frame.
Sales by lead source
The lead source is how leads find your product or service. It can also tell you if your lead-generation sources are working.
Revenue per sale
Revenue per sale is the amount of money generated from each sale.
Total sales by time period
This metric measures your sales team's performance during a specified period, such as one month, one week, or a set of months during a holiday or special occasion.
Revenue by product
This metric reveals the finalized amount of money generated from selling each type of product or service.
Sales per prior activity
This is a measurement of sales made by each activity, such as email outreach, in-person meetings, and phone calls.
Percentage of revenue per new business
This metric provides specific data about the amount of money new customers bring in during a specified period.
Market penetration
This is a look at the total market sales for your product and provides info about how customers are using your product in comparison.
Average customer lifetime value (LTV)
This data shows the average revenue prediction from one customer during the length of the business relationship.
Percentage of revenue from existing customers
This data shows how much revenue is being generated from existing customers through selling, cross-selling, and upselling.
Number of sales lost to the competition
The total sum of sales lost to the competition within a given period.
Net promoter score (NPS)
This metric shows the extent to which your customers would recommend your business to others.
Cost of selling as a percentage of revenue generated
This is the total sum of your company's expenditures for sales generation.
Percentage of sales reps attaining 100% quota
This data keeps a running count of all sales team members who consistently hit their sales goals.
Revenue by market
This data is the total sum of revenue from each market.
Revenue by territory
This is a measurement of the amount of income your sales team generates in each territory.
Feedback is the breakfast of
champions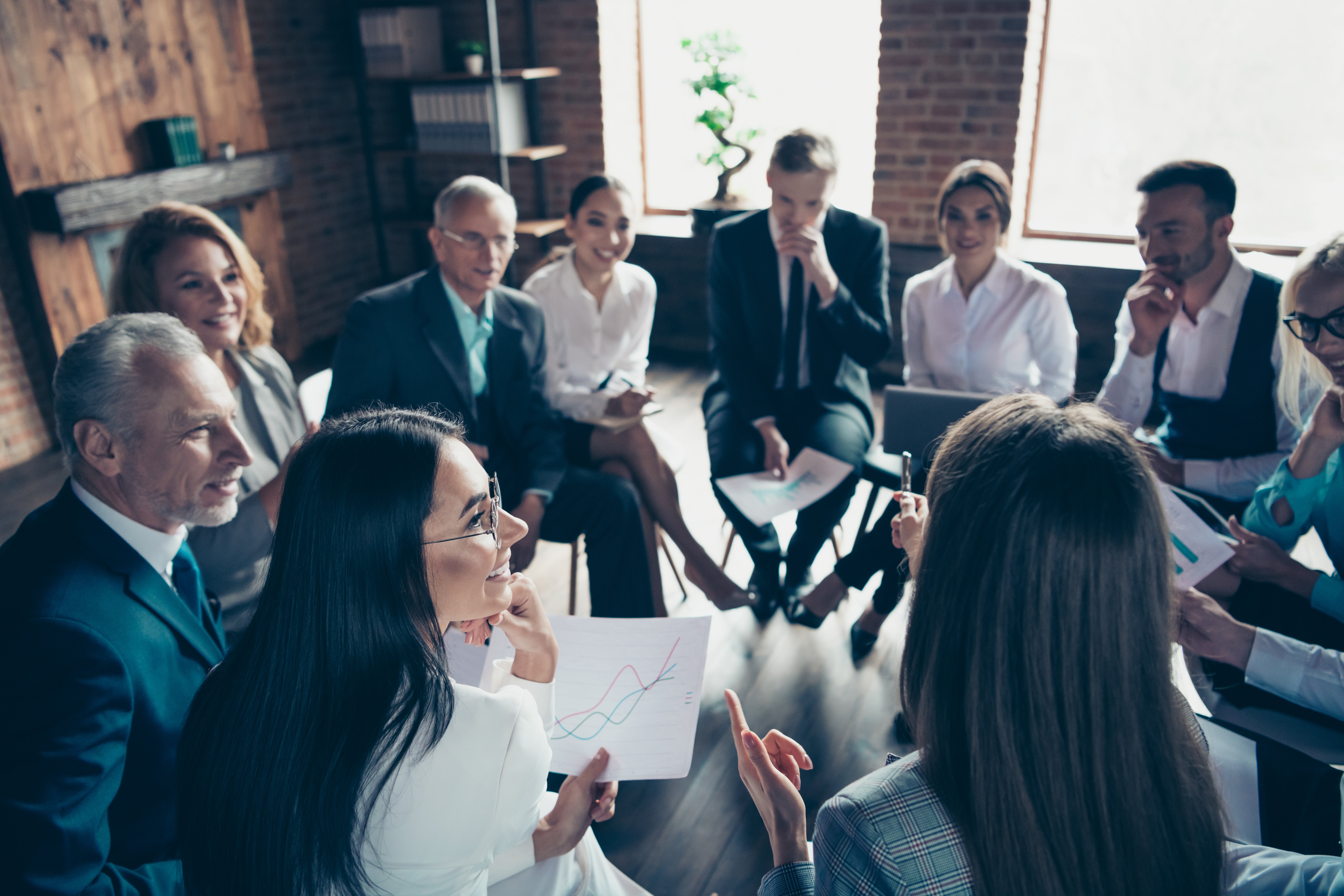 In today's business world, the quality of customer experience makes or breaks a business. Businesses boost their bottom line by taking predictive and proactive action to improve operational excellence and their digital customer experience.
Investing in customer service improvements and solutions gain an extensive ROI by attracting customers and building trust will translate into customer retention and greater sales.
The importance of

accountability

Strengthening your sales team is an ongoing process and building sales accountability is a key component of this journey. Accountable salespeople work diligently toward their goals. They keep themselves on track. You don't need to look over their shoulders to ensure they're doing their job. You can rest assured that they care about the organization, and they're committed to their role in it.
When your team members understand that you will hold them responsible for their performance, it reinforces each salesperson's personal investment in the team and helps them reach sales goals as a unit. To put it plainly, accountability is necessary for the people on your sales team to maintain consistent performance.
Holding everyone (including yourself) responsible to the bottom line also improves rep retention and enhances your company culture. Because there's nothing more demoralizing for your staff than watching some employees mail it in month after month without consequence. The bottom line is that when you instill healthy sales team accountability sales goals get met, teamwork improves, and the entire process runs more smoothly.
Do your team members fulfill their responsibilities and promises?
How is the sales team getting its job done?
Are your team members closing the most important deals?
Are all resources, including time, being used to the best end possible?
What commitments will your team members agree to accomplish before your next meeting?
Strengthening your sales team is 100 times easier when you have a reputable coaching system beside you. The right coaching system will be easy to understand while boosting team performance almost effortlessly. Yes, they exist!
Contact MetaGrowth Ventures for help aligning your sales team with your vision for greatness.
Nurture leads and

team customers

Relationships define business, and managing customer relationships is key to increasing sales. Reminding your team about your vision is not enough; you must also remind your leads and customers. Why is your company important? Why is your service unique?
Businesses exist to solve people's problems and fulfill their needs. And a type of relationship is established in the process. A person's experience when they visit your business can mean the difference between becoming a faithful customer and deciding to spend their money somewhere else.
A 2019 Salesforce report showed that 84% of customers believe their shopping experience is just as important as the company's product. That shows that working to improve customer relationships is crucial.
Managing the customer/business relationship is also essential for growth and scale. Your good connections with customers give you the power to provide them with the most satisfying experience possible, which creates loyalty. And loyalty creates revenue. Faithful customers are 15 times more likely to spend their money with your business than irregular customers.
Contact MetaGrowth Ventures for help aligning your sales team with your vision for greatness.
Simplify Your Process with
Innovation
Using the right tech stack can allow your business to evolve at scale through continuous improvement. For example, process mining technology can identify process deviations and bottlenecks so you can correct any inefficiencies.
The right tech can give your company the keys to unlock its full potential by intelligently streamlining every possible business process, automating complex operations from end-to-end, breaking down data silos, and enabling collaboration.
Sales tools help you accomplish goals you must meet to succeed, such as building trust, acquiring critical data, and closing more deals. The proper tools play a substantial part in helping your business reach its growth aspirations. The only question is, where should you start?
When building your sales tech stack, think about what each tool can accomplish for you. Know what you need to do and ensure that the tool can get it done. Next, consider the application process and whether the tool will work well with other systems you're currently using.
Not only will the right tech stack iron out your processes, but it should focus on the impact of your sales and drive more efficient leads.
In the end, all of these pieces together will help your team align with your company's goals.
Contact MetaGrowth Ventures for help aligning your sales team with your vision for greatness.
Tips and reminders

for aligning your vision with your sales team
Relay your company vision to your sales team as clearly and promptly as possible to get them to see what you see.
Hire and train with your company goals and vision in mind.
Measuring your performance means more than counting your money at the end of the day.
Pick key metrics to follow that will tell you exactly how your business is performing.
Nurturing your leads and current customers is an ongoing task.
Feedback is essential for growth. Not just feedback from customers and B2B situations but from your team members as well.
Understanding accountability and all the ways it affects your business is imperative.
Use technology and innovation to simplify your day-to-day processes so you can concentrate on making sales.
Winning at business means you have recruited, developed, and successfully managed an elite sales team.
The problem is getting to that point as inexpensively and efficiently as possible. Don't get overwhelmed. There are options – like working with professionals who make the process much easier to tackle.
So how can you implement these insights into your company to lead your organization's growth from acceptable to exceptional? Contact MetaGrowth Ventures for help taking your business to the next level.
MetaGrowth Ventures is here to help your company grow its sales team as sustainably as possible. We do much more than just add people and cross our fingers. We help you create a top-notch sales team that positions your company for sustainable, highly efficient growth.
To learn more about how we can help you scale your sales team, contact us today.
Contact MetaGrowth Ventures for help scaling your sales team
At MetaGrowth Ventures, we want to help your company grow its sales team as sustainably as possible. We don't just add more people and hope for the best. Instead, we help you create a sales team that positions your company for long-lasting, highly efficient growth.
To learn more about how we can help you scale your sales team, contact us today.