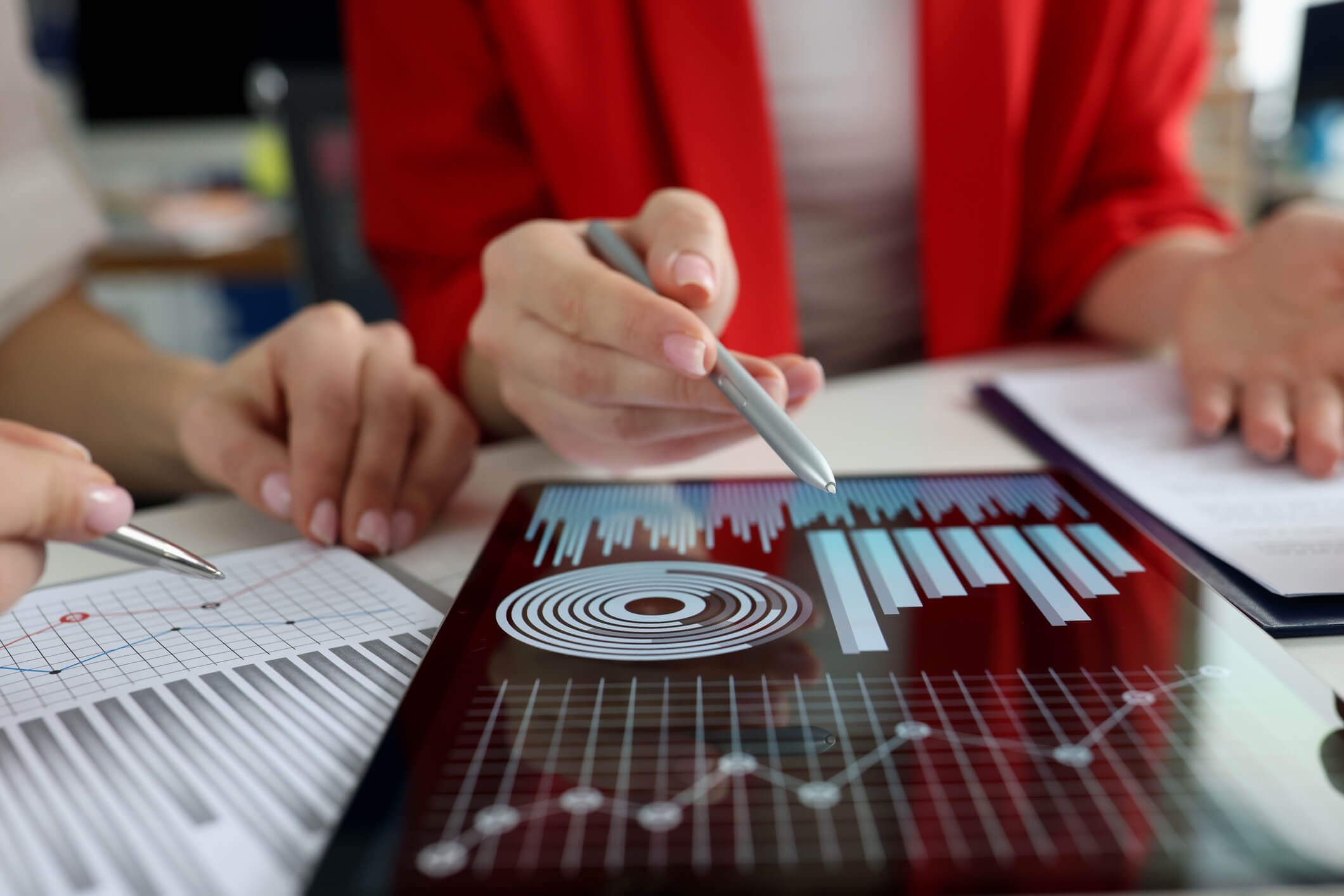 Building
a Sales Team Can Be Hard, But It Doesn't Have to Be
If you're like most founders, at some point, you hit the sales plateau and run into what feels like a brick wall. Why? Because you're stuck "founder selling."
Most entrepreneurs never move beyond the founder selling stage because building an effective, motivated, self-sufficient sales team can be hard ... really hard.
You're probably asking:
How do I find and attract top-level sales talent?
How do I train a team properly and consistently without costing me all my time?
How do I manage and lead them effectively, so we actually scale growth?
It's a lot. On top of that, most founders or executives who hire salespeople still find themselves on the vast majority of the sales calls anyway. So ... what's the point?!
It's okay, it's not your fault! You probably didn't get a degree in the nuances of hiring and managing salespeople. If you want to continue growing, you must leverage your time or you will stay exactly where you are now ... indefinitely.
The MetaGrowth
Launch Program:
A well-built sales team can leverage your time, bring in more sales, and ultimately increase the value of your company. But only if it's done right.
That's where MetaGrowth comes in: Our proven process has been tested with scores of companies, hundreds of salespeople, and millions of dollars in sales. We will help you get everything in place to Hire, Train, and Lead an effective sales team based on our nine-step formula (shown below).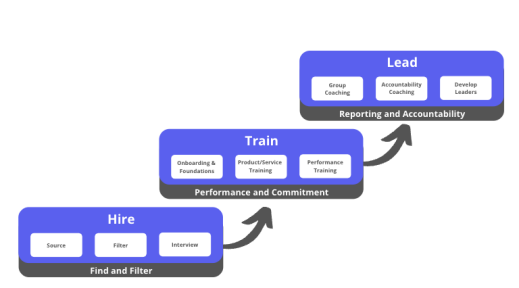 Our 12-month coaching program is designed to get your sales operating system running, get your team launched and producing, and get you focused on the next stage of your company with "sales team led sales" rather than founder selling.
Our work is divided into 3 phases:
Build The Foundation
Launch Your Team
Scale to Hit Your Goals (Legacy)
Each phase is distinct, structured, and is designed for YOU... no matter where you're starting from.
Phase 1: Build the Foundation – 4 to 6 Weeks
We'll start by helping you create your Sales Operating System©. This will serve as the foundation for you and your team. We will work with you to create everything you need to hire, train and lead your team. This includes things like The Perfect Job Description©, your job interview script and process, your salesperson onboarding process and checklist, sales scripts, sales decks, CRM integrations, automations, and much more.
By the end of Phase One, you will have everything in place to begin hiring salespeople.
You will have your recruiting systems perfected, so you can source, filter, interview, and bring on the right team members. You will have your sales systems and communications ready, so your hires will know what to say, when to say it, to whom, and they will know how to use your tools to succeed.
Most importantly, you will have your onboarding and training systems built out, so it doesn't cost you more than a couple of clicks to bring on your new team members.
Phase 2: Launch Your Team – 4 to 26 Weeks
Now that you have everything in place, it's time to post your job and start attracting your sales talent.
During Phase Two your coach will work with you on refining your technique in interviewing and selecting the right people. More importantly, you will continue to refine your training systems.
By the end of Phase Two, you will have a tried-and-true onboarding and training system that is scalable. You will have your sales coaching process (performance and accountability coaching) dialed in. Your team will be operating at full capacity, and you may have even begun to identify your sales leadership team (manager, VP, etc.) from your first hires.
You should have a team that is not only setting appointments but closing deals without any assistance.
Phase 3: Scale the Goals – 6 Months+
Phase Three is all about setting your next-level goals and executing your vision. You will be in a position to hire to your goals, meaning you will know exactly how many more salespeople to hire to hit your goals.
For many, this is the first time they actually feel in control of the growth of their business: You have all the money you need to make the hiring decisions to execute on your vision. All of your systems are in place, and you and your coach will be focused on more subtle refinements – split testing and finding efficiencies in your business processes. Your life will be much more balanced as you have successfully leveraged your time with a team doing the heavy lifting of prospecting and closing deals.
Most importantly, your business is ultimately more valuable to you and to any future investor should you choose to exit.
What do I get and what's my investment?
How much is it costing you to put off growing an effective, motivated, self-sufficient sales team? How many more potential customers could you be serving if you could extract yourself from the sales process? A lack of a sales team may already be costing you a great deal.
The MetaGrowth Coaching program is a 12-month, one-on-one consulting program that includes:
4 30-minute 1:1 coaching sessions per month
Access to the onboarding, training, and tracking system (up to 6 users)
Free access to all of the MetaGrowth Founder Insider Group Coaching sessions
The MetaGrowth Sales Operating System templates
The MetaGrowth Prospecting Formula training
The Perfect Job Description© for your company
Sales process template
Sales script templates
Email sequence templates
Reduced pricing on the MetaGrowth AutoLead System for LinkedIn Much more...
Your Investment:
Due Today: $2,496 ($997 startup fee & 1st month program fee)
Months 2 through 12: $1,499 per month
"Working with Josh and Joe at MetaGrowth was a great experience. Their uniquely honed insight, processes, and guidance regarding our sales needs were invaluable in setting the stage for creating a strong sales process, identifying the best team, creating consistent messaging, ensuring performance standards, and executing the program. I appreciate the thoughtful and intentional approach to our needs and personal touch in our engagement"
Curt S.- President & CEO
Ready to partner up? Contact MetaGrowth to learn more about our expert consultants and how they can help implement your vision